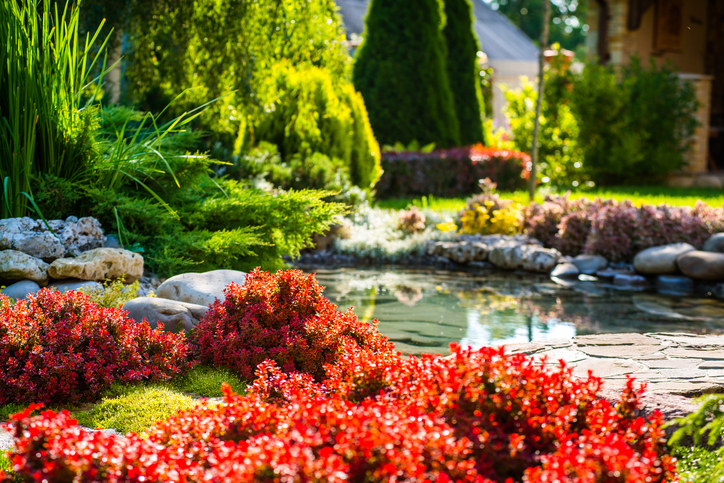 Whether it's due to overcrowding, a need to make room for more sun, or the addition of a new deck, patio or swimming pool, transplanting a beloved tree, bush or perennial eventually becomes a must in every yard. Yet many garden lovers approach transplanting with trepidation, and for good reason - no one wants to accidentally kill off a prized planting. Here are some tips to make sure your transplanting is a success.
Pick the right time.
According to Northscaping.com, the best time to transplant a plant is when it's dormant - either before it's budded or after it's done blooming for the season.
Dig the right hole.
Proper planting is critical for roots to take hold and develop. According to the Soils Matter blog, for large garden plants, dig a hole about twice the diameter of the plant's existing size and 1.5 to 2 times as deep. Make sure there is plenty of loose soil at the bottom of the hole for roots to thrive.
Nourish the roots.
While you may be anxious to see your transplanted tree or plant bloom again, for the first year, it's more important to focus on the roots, so choose only root-boosting fertilizers to help the plant's development underground.
Practice "even watering."
Too much or too little water are both detrimental to your new transplant. Test to see if the water level is even by putting your finger about 1 inch underground. If the soil isn't moist, it's time to water.
Keep a close eye on your transplant.
Every tree or plant will undergo some degree of shock from the transplant, so inspect frequently. If there seems to be pests or fungus, watch to see if it goes away on its own. If not, snip off an infected leaf and bring it to your local garden center to find out what you're dealing with.
Above all, be patient. It will take your plant a year or more to really start thriving in its new location but the rewards will be worth the wait!
I hope you found these tips useful. Contact me for more helpful home advice and real estate information.
Published with permission from RISMedia.