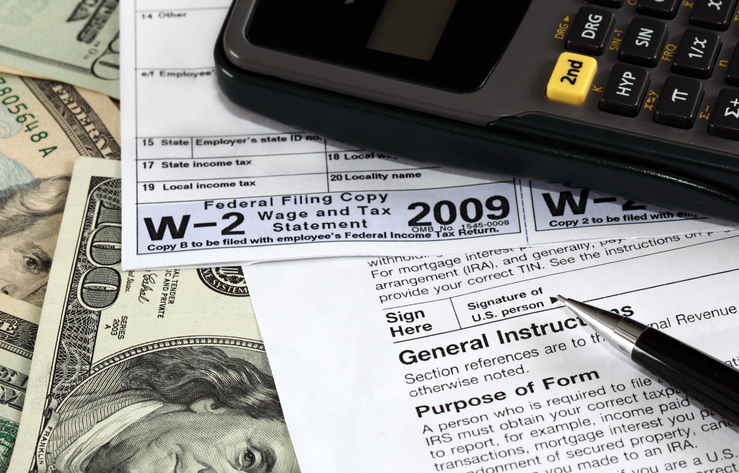 Tax season is a troubling time for many of us as we wade through forms and paperwork from the preceding year. The American Payroll Association, has five W-2 tips to ensure your W-2 is accurate this tax season.
1. Get your hands on all of your W-2s.
If you received compensation from more than one company during 2016, you will need to obtain a W-2 from each business. If you haven't received your W-2 by February 3, contact the company's payroll department to request a 'reissued statement.'
Did you earn $600 or more from a single company for freelance or contract work? You need the Form 1099-MISC, Miscellaneous Income, instead of a W-2. You may be responsible for all taxes on those earnings.
2. Ensure your Social Security Number (SSN) matches your social security card.
Your name and SSN on the W-2 must match your social security card to receive the social security benefits to which you are entitled. If they do not match, ask your payroll department for a corrected W-2.
3. Compare your W-2 to your final paystub.
Items to review on the W-2:
A. Box 1 will differ from your final 2016 paystub year-to-date gross pay if you participated in a 401(k) or other employer-sponsored savings plan.
B. The Box 3 total should not exceed $118,500 – the 2016 social security wage base.
C. Boxes 1, 3, and 5 will be different from your final 2016 paystub year-to-date gross pay if you use pre-tax dollars to pay insurance premiums or for transit benefits, or to contribute to flexible spending accounts.
4. Check for tax credits
. Depending on your eligibility, you may qualify for thousands of dollars from the Earned Income Tax Credit. Read the back of the W-2 copy B, C, and 2 to determine your eligibility.
5. Put some money in your pocket!
If you receive more than $1,000 in refunds adjust your Form W-4 to more closely match your tax liability. By updating this information, you could give yourself an instant raise.
SOURCE: American Payroll Association
Published with permission from RISMedia.