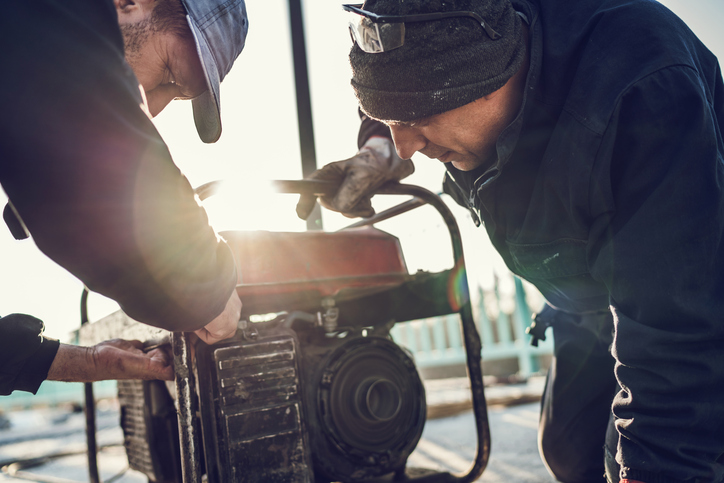 Many homeowners have a backup generator in case of power outages. If you're the proud owner of a genny, or are considering making a new purchase, Gilmore offers tips on how to practice safe generator use during power outages.
Buy the right generator.
Make sure to get a generator rated for the amount of power you need. Pay attention to the electrical loads shown on labels of lighting, appliances, and your equipment that you plan on hooking up to the generator.
Hire an electrician to set up a generator safely
. Hooking up a generator to the home can be challenging. Consider calling a professional that can set-up the appropriate equipment in the appropriate place at your home.
Beware of generator hazards
. The primary hazards to avoid when using a generator is carbon monoxide (CO) poisoning from the toxic exhaust, electrocution, and fire. Never use a generator inside a house.
Install battery-operated CO alarms or plugins.
If CO gas enters your home and poses a serious health risk, the alarms will sound to alert you.
Never use portable generators indoors. This includes an indoor garage, carport, basement, crawlspace, or any other partially enclosed areas of the home. Opening doors and windows will not prevent CO buildup inside of a home. The CO from generators can lead to death.
Keep generators away from openings
. If you want to keep your windows open during a power outage, be sure to place portable generators at least ten feet away from windows, vents, and doors to prevent CO entering the home.
Let the generator cool down before refueling.
If gas spills on a hot generator it could potentially ignite and cause a fire.
Plug appliances directly into the generator.
Never try to power all appliances from a small extension cord that runs from the generator. If you use an extension cord, make use of a heavy duty, outdoor-related cord that is (in watts or amps) equal to the connected appliances.
Do not plug the generator into a wall outlet.
A hazard known as "backfeeding" can occur. It presents extremely dangerous electrocution risks to any nearby utility workers and neighbors on the same transformer.
Source: www.gilmoreair.com.
Published with permission from RISMedia.