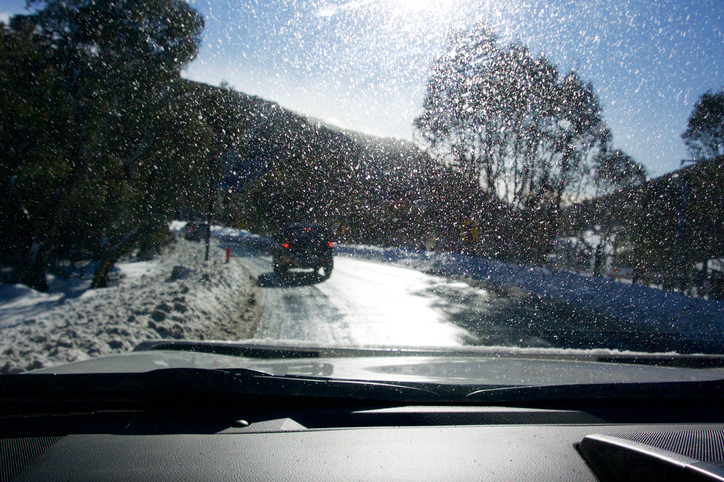 Winter is often the worst time to be on the road. From freezing temperatures to hidden patches of ice and flurries of snow, driving in a winter wonderland can be dangerous. In order to help drivers appropriately weather the winter storms, Meemic Insurance has compiled a list of five safety tips to help avoid accidents and keep the roads safe:
Keep your gas tank at a safe level
– preferably half-full or higher. Because the roads are so unpredictable, you never know what you might come across. The last thing you'd want is to run out of gas with below freezing temperatures.
Maintain slow speed when accelerating and decelerating.
This is the best method to use in order to avoid unpredictable sliding and regaining traction with your tires in slippery conditions.
Make sure your vehicle servicing is up-to-date.
Regularly checking your vehicle for any potential problems will keep everything in tune and running properly amidst wintery conditions. Focus on parts of your vehicle that are typically affected by cold weather such as tire pressure, battery life, break lines and more.
Bundle up and prepare your vehicle for the elements
. In case your vehicle would break down in the winter, it's crucial to keep useful materials on hand. Stow away blankets, hats, gloves and warm clothing to ensure safety from biting temperatures. Snow brushes, flashlights, jumper cables and shovels are also important tools that can keep you out of danger in the event of a slide off or accident.
If you don't need to be somewhere, stay home.
This is ultimately the best decision to make in the middle of a winter weather advisory. It's always better to be safe than take unnecessary risks on dangerous road conditions.
Source: Meemic Insurance Company
Published with permission from RISMedia.