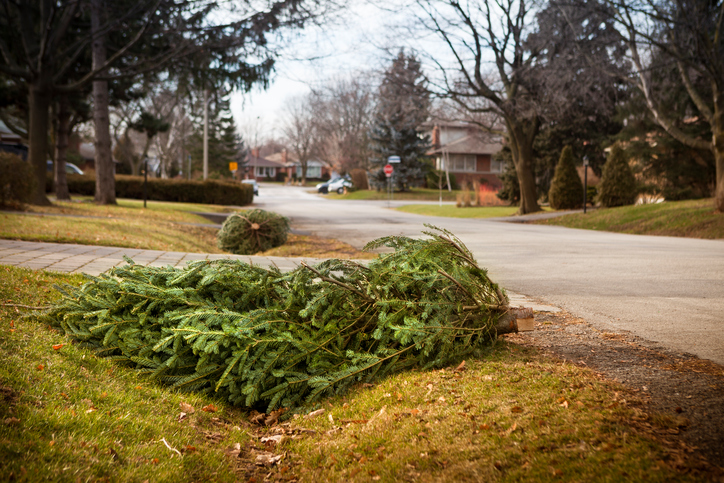 After Christmas has passed and the presents have been opened, many wonder what to do with their holiday tree. Luckily, many counties have services to dispose of or recycle your old tree. Below is a breakdown.
Curbside pick-up.
Many cities and counties schedule a curb-side tree pickup around two weeks after christmas. Typically these trees are then turned into mulch, but feel free to call your city planning office and inquire. Before you drag your tree to the curb, be sure to remove any and all decorations.
Non-profits.
There may be non-profits in your area that will pick up your old tree for a small fee. Call around to find the best option.
Drop off.
Many stores and centers take old trees at no charge. Many Home Depot locations take drop offs. Call around to find the best fit.
Whether you're dropping off or having your tree scooped up, there are some thing you must do to prep.
1. Remove all decorations.
This means ornaments, tinsel, lights, and tree stands.
2. Trim it down.
Many pick-up services require trees cut into four feet lengths. Call your service in advance to find out.
3. Make sure it's out of the way.
If you're having a curb-side pickup, make sure your tree is out of the way of the road and sidewalk.
Published with permission from RISMedia.