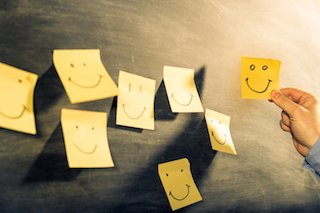 Nothing spooks your customers faster than poor customer service, according to the inaugural J.D. Power 2016 Home Security Satisfaction Report. While the recent study shows that 31 percent of customers have considered switching providers, those who indicate they will change providers in the next 12 months are doing so predominantly because of poor customer service.
"It's such a basic principle—provide good customer service—but it requires a commitment throughout an organization," says Greg Truex, senior director at J.D. Power. "Spending time and money on designing, building and selling a product is great, but if the execution of the customer experience is lacking, it can all be for naught."
The customer service experience is significant because 40 percent of all customers contact their provider at some point with a question, problem or request. Satisfaction is significantly higher among customers who say the response was helpful (869 on a 1,000-point scale) than among those who didn't find the response helpful (655). Satisfaction also is higher among customers who don't contact their provider (867) than among those who do (850).
Following are additional findings of the report:
- Satisfaction is 62 points higher among customers who do not consider switching providers than among those who do consider switching (880 vs. 818, respectively).
- The three leading reasons customers select a system are brand reputation (54%), price (46%) and positive reviews/online rating (45%).
- Nearly 9 in 10 (87%) customers indicate they're able to control their system outside of their home, while only 59% indicate they control it from their mobile device.
- Following are loyalty findings related to delighted customers:
- More than 9 in 10 (92%) delighted home security customers (overall satisfaction scores above 900) say they "definitely will" recommend the brand to others, compared with the report average of 72%.
- Nearly 9 in 10 (85%) delighted customers say they "definitely will" remain a customer of the brand, compared with the report average of 68%.
- Delighted customers make an average of 6.6 recommendations to family and friends, compared with the report average of 4.9.
Source: www.jdpower.com
Published with permission from RISMedia.