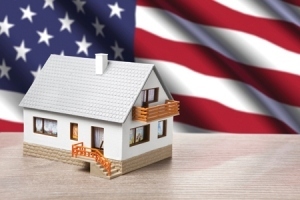 Homeowners with mortgage loans owned or guaranteed through Fannie Mae or Freddie Mac who have been impacted by Hurricane Matthew may be granted a forbearance period for their mortgage payments, the two enterprises recently announced.
"We understand that many families and communities are hurting as they deal with the damage caused by Hurricane Matthew," said Malloy Evans, vice president of Servicing at Fannie Mae, in a statement. "Fannie Mae and our servicers stand with homeowners who have been impacted by these extremely challenging conditions. We are working with our servicers to ensure assistance is offered to borrowers and communities in need. Our thoughts are with all of those who have been impacted."
"We strongly encourage the many American families whose homes or businesses are being impacted by Hurricane Matthew to call their mortgage servicer once the Federal Emergency Management Agency's [FEMA] declaration is announced," said Yvette Gilmore, vice president of Single-Family Servicer Performance Management at Freddie Mac, in a statement. "Relief—including forbearance on mortgage payments for up to one year—may be available if their mortgage is owned or guaranteed by Freddie Mac."
Fannie Mae's guidelines permit mortgage servicers to grant forbearance "to any borrower they believe has been affected by this natural disaster," according to the statement, or "to delay foreclosures sales and other legal proceedings in these areas." The forbearance period is up to 90 days initially (if the homeowner is out of reach due to the disaster), and up to six months after contact has been made.
Similarly, Freddie Mac's guidelines allow "suspending foreclosures by providing forbearance for up to 12 months, waiving assessments of penalties or late fees against borrowers with disaster-damaged homes, and not reporting forbearance or delinquencies caused by the disaster to the nation's credit bureaus."
Homeowners should contact their mortgage servicer as soon as possible to assess options.
Sources: Fannie Mae, Freddie Mac
Published with permission from RISMedia.